ARE YOU SOMEONE?
It was perhaps a bit extravagant to book Abbey Road Studios in London, but I felt my friend's final recording deserved a 1st Class send-off - and Abbey Road is about as 1st Class as it gets. Approaching the studio from our hotel in Maida Vale I was a giddy fan, but as I was paying the high hourly rate there was no time to hang about like some slack-jawed yokel. The clock was ticking. If you've been to Abbey Road before you know it sits back from the road behind some iron gates, a small car park between the road and the front door. Just opposite the entrance is the famous zebra crossing which is nearly always filled with tourists re-enacting the Beatles' Abbey Road album cover. As Jo and I went through the gate a handful of tourists ran over to see us and were shouting for us the look back so they could take our photo. One of them asked, "Are you someone?" We stopped, turned around and gave them a cheery wave, but I thought how disappointed they'd be later to find out I wasn't. Still, we enjoyed the moment we got to live vicariously through the fame of others before entering the front door of that holy of holies. There was work to be done.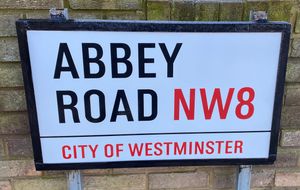 ---
SUMMER TOUR DATES

MAY 2023
27th Lawn & Tennis Club, Cambridge (SOLO)
June 2023
4th Village Hall, Nettleham, Lincoln (Brooks & Aaron Catlow!)
8th Barry Arts Festival, Barry, Wales (Brooks & Aaron Catlow!)
16th Milverton Music Club, Victoria Rooms, Milverton, Somerset  (Brooks & Aaron Catlow!)
30th The Bent Arms, Lindfield, West Sussex (Brooks & Aaron Catlow!)
July 2023
1st Folk In A Field Festival, Bradmoor Woods, West Acre (Brooks & Aaron Catlow!)
17th Ellis Theatre, Marlborough (Brooks & Aaron Catlow!)
24th Bury Folk Festival, Bury St. Edmunds (SOLO)
27th Otterton Mill, Otterton, Devon (Brooks & Aaron Catlow) 
August 2023
5th Down Home Festival, Ilam, Derbyshire (SOLO)
13th The Brasenose Fringe Festival, Cropredy (SOLO)
27th Private Event, Barton on Humber (SOLO)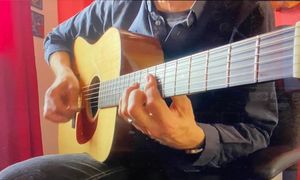 ---
SHOULD WE TELL HIM: SONGS BY DON EVERLY
Release Date: 25 August 2023
The plan to record SHOULD WE TELL HIM: SONGS BY DON EVERLY was hatched long before Rab Noakes & I actually got into the studio. Five years, to be exact. But it had been on Rab's radar for many more years than that. Finally, in 2022 the stars and life aligned and the adventure began. In September we were in Chem19 Studio and recorded eleven songs in 3-days. On the 3rd day Rab said, "Hey, this sounds pretty good!" Sadly, a little over a month later, Rab's health took a down-turn and he asked me to see this recording to completion. I'm honoured Rab asked me to escort this recording out into the world and into your ears. I think it's something really special and ranks right up there with some of the finest music my friend recorded over the course of his long career. PRE-ORDERS are available and you can read more about the whole thing HERE.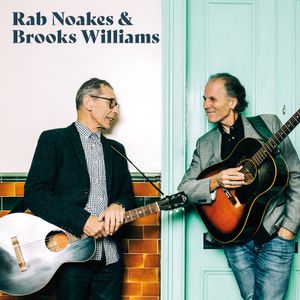 ---
LIVE SOLO VIDEOS
Here's a solo version of IF YOU WANT THE RAINBOW filmed / recorded at The Green Note in London. Have a look-see.
---
BONUS FREE DOWNLOAD
Don Everly's song, Should We Tell Him, recorded at home. Get your free mp3 using the download code at the bottom of this email.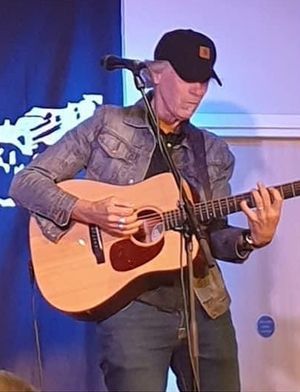 ---