REMEMBERING RAB NOAKES
 
On Thursday 15th December 2022, we're honouring our friend Rab Noakes at Kirkcaldy Acoustic Music Club in Scotland. Rab, a longtime friend of the club, was booked to play there on December 15th. After his passing they asked me if I would take over the booking in his honour. I agreed without hesitation. Over the course of the evening I will be singing a couple of Rab's songs as well as a song or two from The Songs Of Don Everly album we recorded in September. Doors open at 7:30pm and the music begins at 8pm. All the booking details HERE. Please join us as we fondly remember our friend, the late, great Rab Noakes.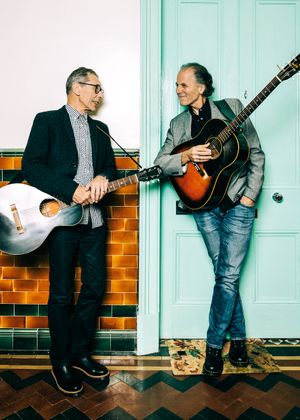 Photo Kris Kesiak
---
LAST "FORTUNE" GIG 'TIL THE NEW YEAR!
 
Our last Fortune By Design gig until the New Year is happening in Leicestershire on Friday, 9 December. If you're nearby please join us. It's been a great run of dates and I've thoroughly enjoyed all these gigs with Dan Walsh over the last year. We've got more coming up in 2023. All the details about upcoming shows are on our website. Meanwhile, our last duo gig of 2022 is on Friday, December 9th at Great Easton Village Hall in Leicestershire. Get our CD, Fortune By Design, HERE.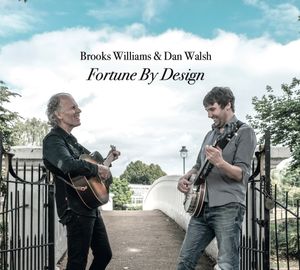 Photo Kris Kesiak
---
DECEMBER'S EXTRA FREE DOWNLOAD
 
Here's the 2nd - yes 2nd! - free download for December. This one is a live version of Roving Gambler played on cigar box guitar. Use the code at the bottom of this email to get your mp3.
---