OCTOBER & BEYOND!
 
There's a bountiful variety of music on-hand for this month. My head's already spinning from the sheer delight of it all.
 

 
This is just October...
 

 
14th SoundBox, Chester, Cheshire (Brooks & Dan Walsh) 
 
21st Village Hall, Rampton, Cambridgeshire (Brooks solo)
 
22nd Live Music at St. Nick's, Beverley, East Yorkshire (Brooks & Dan Walsh)
 
23rd Springthorpe Village Hall, Springthorpe, Lincoln (Brooks solo)
 
25th Hoy At The Anchor, Westcliff-on-Sea (Brooks & Boo)
 
27th Uxbridge Folk Club, Uxbridge, West London UK (Brooks & Boo)
 
29th St Saviour's Community Centre, Retford (Brooks solo)
 
30th The Hawth Theatre, Crawley (Brooks & Aaron Catlow)
 

 
November 3-15 2022 US TOUR!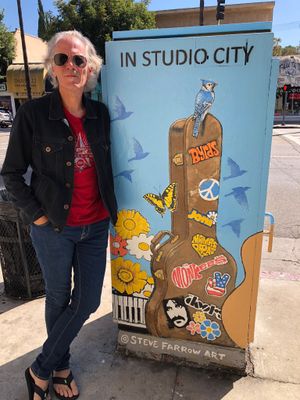 Photo Jo Hurwitz Williams
---
NO WINTER BLUES GUITAR WORKSHOP
 
Join me for a 2-day guitar workshop in Swindon, Wiltshire on Saturday-Sunday 14-15 January 2023. We'll learn a song or two, try our hand at a fiddle tune, throw in a liberal dose of riffs and generally chase those January blues from our door with lots of guitar playing. Sound like your thing? Let me know. Space is limited and spots are going fast!.... To get more information, send me an EMAIL here.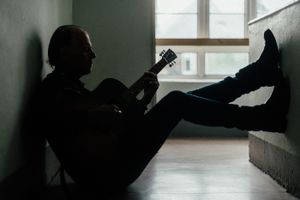 Photo Kris Kesiak
---
US TOUR NOVEMBER
 
It's my first US tour since March 2020 and I'm over the moon to be going back to some of my favourite venues - and visiting a few new ones too! Here's the details....
 

 
3 Nov Flying Goose Brew Pub, New London, NH
 
4 Nov FolkUs Project, Syracuse, NY
 
6 Nov Sunroom Songwriter's House Concert, Dover, DE (Reservations)
 
9 Nov The Exchange, Bloomsburg, PA (Reservations)
 
10 Nov DMusicGirl Concerts, Lagond Music, Elmsford, NY (Reservations)
 
11 Nov Redding Community Center, Redding, CT (Info)
 
12 Nov Stone Church Coffee House, Bristol, RI
 
13 Nov The Blues Cafe, Southbury, CT (SOLD OUT)
 
15 Nov The Folk Club, Herndon, VA
---
FREE DOWNLOAD FOR OCTOBER
 
Another demo from my recent MCA Studios session. This song is called Tornado Smith. Pictured below is Tornado alongside Marjorie Dare, his wife. Across from them both is Briton, the Lioness, and the Lamb, all of whom were part of Tornado's Wall-Of-Death show. There's a code at the bottom of this email which should get you the free track. Let me know if you have any difficulties and I'll sent it to you directly..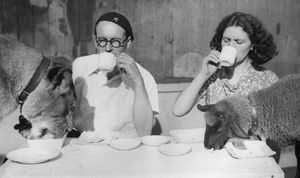 ---
NEW ALBUM ANNOUNCEMENT!
 
Fortune By Design is out! Read All About It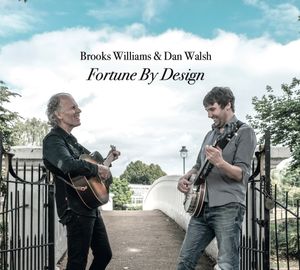 ---