BROADSTAIRS!
 
Dan Walsh and I are debuting our new duo at Broadstairs Folk Week on Sunday, 7th August. We are so excited to bring our new music to one of our favourite festivals (we've both done it before wearing different hats, so to speak). I think we're on the main stage right before Spooky Men's Chorus. If you're nearby, please join us! INFO HERE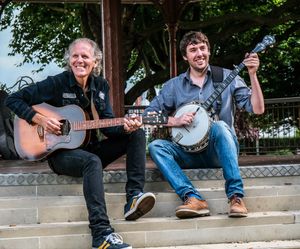 ---
HOT OFF THE PRESS!
 
A new review of READY FOR THE TIMES has come in today from Penny Black Music in Edinburgh. Read all about it HERE. Do you have copy yet? Get your CD or Download HERE.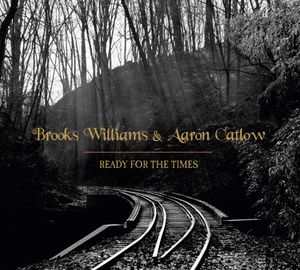 ---
FREE DOWNLOAD FOR AUGUST
 
A couple of years ago my friend Paul Cookson sent me a poem called This Song Is Just A Old Friend. He gave me permission to use any of it to create a song, which I appreciate. I latched onto one line of his lines in the poem and wrote this song based on that. I recorded Version 1, called True Blue, at home. You can download it using the code at the bottom of this email. It's a home demo. 
---
CONCERTS AUGUST / SEPTEMBER 2022
 
AUGUST
 
6th Down Home Festival (solo - sold out!)
 
7th Broadstairs Folk Festival, Kent (Brooks & Dan Walsh) 
 
14th Whitstable Sessions, Kent (Brooks & Boo - sold out!)
 
SEPTEMBER
 
3rd Gatehouse Theatre, Stafford (Brooks & Dan Walsh)
 
4th The Swallow Theatre, Dumfries & Galloway (Brooks & Dan Walsh)
 
10th Great Easton Village Hall, Leicestershire (Brooks & Dan Walsh)
 
15th St Ives Festival, St Ives, Cornwall (Brooks & Dan Walsh)
 
18th Glad Street Cafe, Glasgow (Brooks & Rab Noakes)
 
23rd Rye Arts Festival, East Sussex (Brooks & Aaron Catlow)
---