GIG CHANGE ANNOUNCED
 
Due to circumstances beyond my control, this Sunday's concert at Folk On The Moor in Devon will now be a solo gig rather than a gig with Boo Hewerdine as he has a scheduling conflict. I will soldier on doing both parts to all our songs, plus some new hot-off-the-press numbers! I look forward to seeing you all if you can make it out to the concert. Details HERE.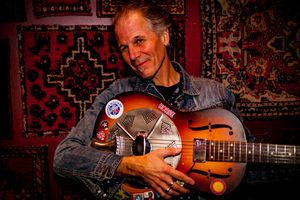 ---
BOB DYLAN BIRTHDAY BASH VIDEOS
 
The two songs I had filmed and recorded for WUSB/Sunday Street and the Long Island Museum celebration of Bob Dylan's birthday are available for viewing. I'm loving playing these arrangements and hope you'll have a look. If you feel inspired please share, share, share! A big thank you to Area 88 TV for creating a stunning backdrop and set and filming and recording it so beautifully. Your support is legend. Watch If Not For You. Watch Nettle Moore.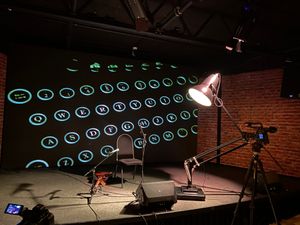 ---
CONCERTS SUMMER 2022
 
June
 
12th Folk On The Moor, Ivybridge, Devon Brooks solo
 
19th Middlewich Folk & Boat Festival, Middlewich Brooks & Aaron Catlow
 
23 The Barn, Baston, Lincolnshire Brooks & Aaron Catlow
 
July
 
1st St Edith Folk Club, Otford, Sevenoaks 
 
2nd Kimpton Folk Festival, Kimpton Brooks solo
 
6th Summer Music Festival, Hungerford
 
8th Ely Folk Festival, Ely, Cambridgeshire Brooks & Aaron Catlow
 
9th Eastwell Unplugged, Village Hall, Eastwell Brooks solo
 
14th Lyceum Folk Club, Newport, Wales Brooks & Dan Walsh
 
16th Largo Arts Week, Fife, Scotland Brooks & Rab Noakes 
 
17th The Green Note, Camden, London Brooks & Dan Walsh
 
18th Ellis Theatre, Marlborough Brooks & Aaron Catlow 
 
29th Blues In The Afternoon, Frinton-On-Sea, Essex Brooks solo
 
August
 
6th Down Home Festival, Ashbourne sold-out
 
7th Broadstairs Folk Festival, Kent Brooks & Dan Walsh
 
14th (tbc) Whitstable Sessions, Kent
 
 
---
FIRST REVIEWS
 
Ready For The Times is getting its first reviews and first airplay. Thank you to all the presenters & writers for featuring our new album. Aaron Catlow and I are delighted and hope you get to hear it (and us!) sometime soon. Finger's crossed! Tour dates are being booked. Get a CD or Download of Ready For The Times HERE.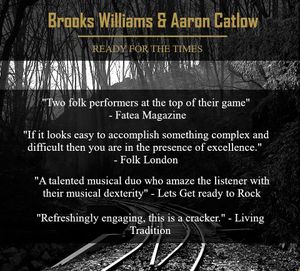 ---
WEBSITE
 

 
STORE
 

 
GIGS AND CONCERTS