BROOKS WILLIAMS
Guitarist, Song Wrangler, Roots Music Connoisseur
"Surely one of the finest acoustic musicians in the UK, not only a virtuoso guitarist and master of folk roots stylings but possessing a voice like chocolate." (Kontra Gigs)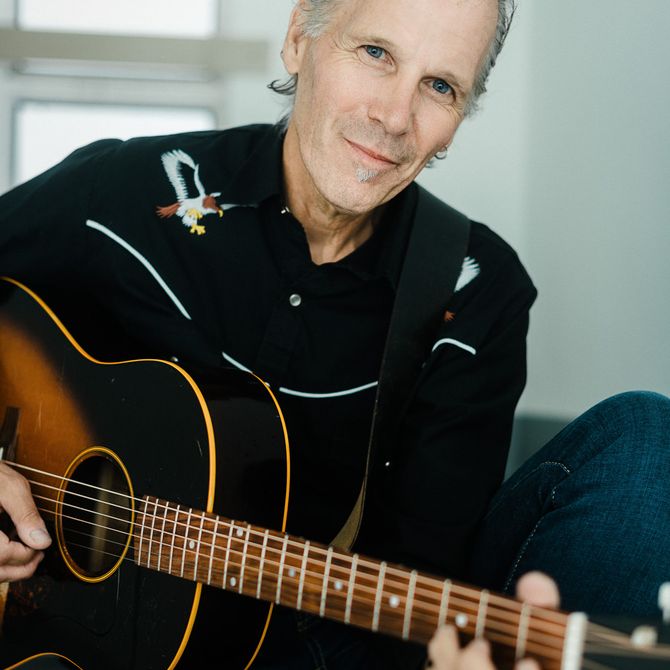 Statesboro, Georgia-born, Cambridge, England-based guitarist singer and songwriter Brooks Williams is admired by both listeners and fellow musicians alike.

With over 33 recordings to his name, and countless concert and festival appearances, he has been a leading light on the roots acoustic music scene for three decades.

He moves effortlessly between country-blues and folk-Americana, and is not only a master songwriter but also a mighty song interpreter. WUMB-FM Boston names one of their Top 100 All-Time Artists and he's listed in the Top 100 Acoustic Guitarists.

RnR writes, Williams is a "guitarist in possession of rich vocal powers and a talent for lyrical imagery, his songs are imbued with uplifting generosity" (Read Full RnR Interview, Road Dog).

When not touring solo, Brooks tours with ace fiddler, Aaron Catlow. Of their duo The Atkinson writes, "one of the best nights ever. Great songs, great fun and wonderful musicianship." (Read More About Brooks & Aaron's Music HERE) 

Another popular collaboration is with banjoist Dan Walsh. "Fabulous musicians and entertainers," says Whitstable Sessions, "they blew the place away." (Read all about Brooks & Dan HERE.)

There's loads of video on Brooks' YouTube channel (please subscribe!), plus Brooks' Song Archive, for all you guitar and singing enthusiasts. Vinyl, CDs and downloads (DL) are available in the Store.

Brooks Williams, writes Fatea, is "quite simply one of the most unassuming, natural performers on the circuit, and his easy, relaxed manner conceals the greatest level of true expertise."

(READ MORE) 
Remembering Rab Noakes
Kirkcaldy Acoustic Music Club
On Thursday 15th December 2022, we're honouring our friend Rab Noakes at Kirkcaldy Acoustic Music Club in Scotland. Rab, a longtime friend of the club, was booked to play there on December 15th. After his passing they asked me to take over the booking in his honour. I agreed without hesitation. I'll be playing a couple of Rab's songs - I'm first and foremost a fan - and will also sing a couple of songs from our recently recorded album The Songs Of Don Everly. Doors at 7:30pm, music from 8pm. Booking details HERE. Please join us as we fondly remember our friend, the late, great Rab Noakes.
Brooks & Dan Walsh
One More Show For 2022!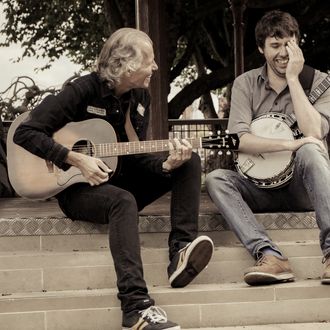 Our last Fortune By Design show for 2022 is on Friday, 9th December at Great Easton Village Hall in Leicestershire. If you're nearby please join us. It's been a great run of dates this year and I've thoroughly enjoyed all these gigs with Dan Walsh over the last year. We've got lots more in the works for 2023. All the details about upcoming shows are on our website. And you can get our CD, Fortune By Design, HERE.