SUMMER FESTIVALS BEGIN! 
 
2nd July          Kimpton Folk Festival, Hertfordshire (solo!)
 
5th July           Summer Music Festival, Hungerford (Brooks & Boo)
 
8th July           Ely Folk Festival, Cambridgeshire (Brooks & Aaron Catlow)
 
9th July           Eastwell Unplugged, Leicestershire (sold out!)
 
16th July         Largo Arts Week, Fife (Brooks & Rab Noakes)
 
29th July         Cambridge Folk Festival (solo on Club Stage)
 
6th Aug           DownHome Festival, Derbyshire (sold out!)
 
7th Aug           Broadstairs Folk Week, Kent (Brooks & Dan Walsh)
 
15th Sep         St Ives Festival, Cornwall (Brooks & Dan Walsh)
 
23rd Sep         Rye Arts Festival, East Sussex (Brooks & Aaron Catlow)
 
COMPLETE TOUR LIST & DETAILS HERE!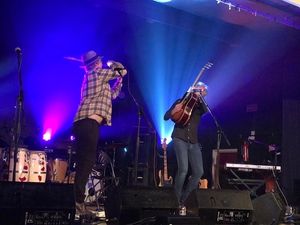 ---
READY FOR THE TIMES OFFICIAL ROLL-OUT
 
After recording Ghost Owl, our instrumental album from 2021, Aaron Catlow and I went back in the studio, this time to play songs with singing as opposed to instrumentals. We'd show up in the morning and run-through songs. The ones we liked are the ones we recorded. After 3-days we had an album. It was a fun, spontaneous and utterly delightful time playing music. I'm so glad we could put it all into an album (thanks to those who helped us do that!) and I'm so pleased that it is getting some airplay on the radio and that it is getting written about. Here's a couple videos we made while on-tour. More videos to follow. Do you have your CD or DL? Get it HERE.
 
WATCH RAINBOW. WATCH CC&O BLUES.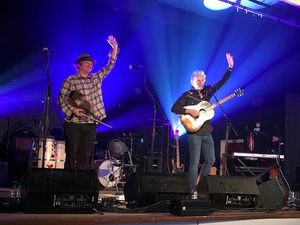 ---
AUDEN GUITARS
 
I filmed a few videos at Auden Guitars last month. I tried to match the 'mood' or 'feel' of the song with the guitar model to highlight (hopefully!) their distinct voices or characteristics. One has a bluegrass or Americana voice, the other a bluesy voice and another a fingerstyle voice. At least that's how I hear it. Have a look-listen yourself!
 
WATCH BLUEGRASS/AMERICANA. WATCH BLUESY. WATCH FINGERSTYLE.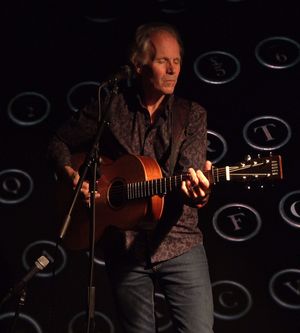 ---
PEG AND AWL
 
June's free-to-subscribers mp3 is the traditional song Peg And Awl. Peg And Awl has to do with a shoe-maker who is put out of work by a machine. I feel, on the one hand, the writer's joy at being freed from a mind-numbing, back-breaking job, while, on the other hand, the worry at realising one's skills are no longer needed. There's something timeless in the lyrics of this song. Peg And Awl is yours to download for free, just use the code at the bottom of this email. Any difficulties, let my staff (me!) know and they'll (I'll) sort it.....
---
SUMMER CONCERTS 2022
 
June
 
23 The Barn, Baston, Lincolnshire Brooks & Aaron Catlow
 
July
 
1st St Edith Folk Club, Otford, Sevenoaks Brooks & Boo 
 
2nd Kimpton Folk Festival, Kimpton Brooks solo
 
6th Summer Music Festival, Hungerford Brooks & Boo
 
8th Ely Folk Festival, Ely, Cambridgeshire Brooks & Aaron Catlow
 
9th Eastwell Unplugged, Village Hall, Eastwell Brooks solo
 
14th Lyceum Folk Club, Newport, Wales Brooks & Dan Walsh
 
16th Largo Arts Week, Fife, Scotland Brooks & Rab Noakes 
 
17th The Green Note, Camden, London Brooks & Dan Walsh
 
18th Ellis Theatre, Marlborough Brooks & Aaron Catlow 
 
29th Blues In The Afternoon, Frinton-On-Sea, Essex Brooks solo
 
August
 
6th Down Home Festival, Ashbourne sold-out
 
7th Broadstairs Folk Festival, Kent Brooks & Dan Walsh
 
14th (tbc) Whitstable Sessions, Kent Brooks & Boo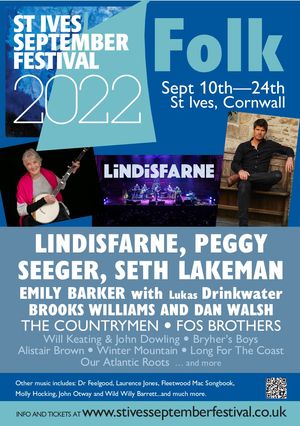 ---
WEBSITE
 

 
STORE
 

 
GIGS AND CONCERTS