FINAL SHOWS OF 2022!
 
Thank you for making this a lovely year. Here's the last dates in the books for 2022.
 

 
November 2022
 
23rd Louis Marchesi, Norwich, Norfolk (Brooks & Dan Walsh) sold out! 
 
24th The Forge at Anvil Arts, Basingstoke, Hampshire (Brooks & Dan Walsh)
 
25th Roots Music Club, Doncaster, South Yorkshire (Brooks & Dan Walsh) 
 
26th Fulbourn Arts, Fulbourn, Cambridgeshire (Brooks & Dan Walsh)
 
December 2022
 
3rd The Lightship, Blyth, Northumberland (Brooks & Dan Walsh) 
 
9th Great Easton Village Hall, Great Easton, Leicestershire (Brooks & Dan Walsh)
 
15th Kirkcaldy Acoustic Music Club, Kirkcaldy, Scotland (BROOKS SOLO!)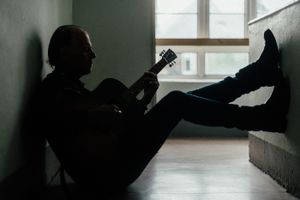 Photo Kris Kesiak
---
COMMEMORATING & CELEBRATING RAB NOAKES
 
A couple of weeks ago we lost our friend Rab Noakes. I'm still reeling from the suddenness of it all - sad times, indeed - but this morning I'm fondly remembering my friend, collaborator and mentor. The Guardian wrote a beautiful piece on Rab. Read about his amazing life HERE. It even mentions the Don Everly album we recorded together a few weeks ago. The day before Rab died we spoke of the album. He asked me to finish it and I promised him I would. So we are doing just that. Mixing in December and then, lord willing' and the creek don't rise, getting it ready for release in the new year. All of us involved in the creation of this album look forward to you hearing the music. We thought at the time of recording and now, this is something really special. Please stay tuned and I'll try and keep everyone posted with the progress. doing my part to get this into the world. Meanwhile, here's one of my favourite song's of Rab's. It's called A Little Way Up. We filmed this together in 2019.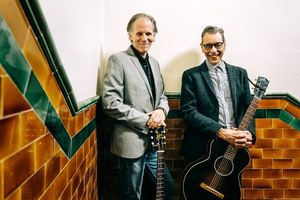 Photo Kris Kesiak
---
HAVE YOU SEEN THE NEW VIDEOS?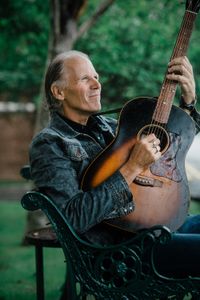 READY FOR THE TIMES
 

 
IF YOU WANT THE RAINBOW
 

 
HESITATION BLUES
 

 
SNAKE OIL
 

 
JACKSON GREYHOUND
 

 

 
Photo Kris Kesiak
---
FREE TRACK FOR DECEMBER
 
This month's free track is Bessie Smith's classic After You've Gone, recorded live at The Courthouse in Wigan. There's a code at the bottom of this email to access the song. 
---