SHAKE THOSE BLUES
December 17, 2020
8pm (London) / 3pm (New York)
My final live stream of 2020 is based around the theme Shake Those Blues. Come on! Come on! Let's kick up our heels and have a virtual house party and show 2020 out the door. There's some familiar songs in the set list - yes, that one, and that one too - and some that have never seen the light of day before. Acoustic guitar. Archtop guitar. Resonator guitar. Cigar-box guitar. Maybe even blues mandolin. One more for 2020? Why not! I'll be over at my new YouTube Live Streaming home (please subscribe and ring that notification bell if you haven't already). Drop by if you can and leave a note in the CHAT.
You'll find me and the gig here.
---
A SONG FOR CHARITY
I re-recorded my song Shaking These Christmas Blues and am donating all the money to M.I.N.D., a UK mental health charity. This 2020 version is recorded with my friends Aaron Catlow on fiddle, Phil Richardson on piano, and Lukas Drinkwater on double bass. If you are able and inspired to do so, please download a copy from the link below. On December 28th I will donate all the proceeds from the sale of this single to M.I.N.D. A big thank you to those that have already bought their copy. It is available only on my website. Have a look here to download your copy. Let me know if you would prefer a higher quality version (I even have FLAC). Email me here and I'll transfer it to you. Thank you for your support of this worthy cause!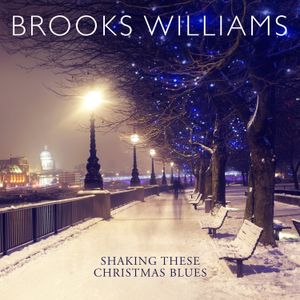 A PERSONAL NOTE
Speaking of support, a heartfelt thank you for yours this year. Not only the brick-and-mortar practical kind (purchasing music, taking one-to-one guitar lessons, joining me on Patreon and donating to my online streaming gigs), but also taking the time to email or call, watch and share my Lockdown Duets, and to interact with the music I am endeavoring to continue to create. You are ace!