SOMETHING COMPLETELY DIFFERENT
In the deep Winter of 2021 I was asked to make up some guitar music to go with a few films of barn owls flying over fields. "Some guitar music" became an album's worth of music called Ghost Owl and it's coming out on the 3rd September. 100% acoustic guitar, by yours truly, and 100% acoustic violin by the wonderful Aaron Catlow. Trans-Atlantic British and American folky instrumental duets inspired by, and written for, the barn owl (aka Ghost Owl). I can't wait for you to hear it. Pre-Order here.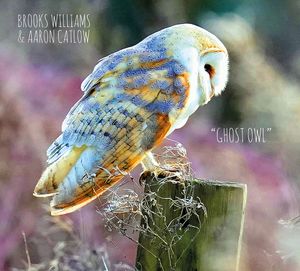 ---
'HOW TO PLAY' SERIES VIDEO
This week's video is a Mississippi John Hurt-inspired solo for It's A Curse To Love A Gambling Man, featuring alternating thumb fingerpicking against a simple melody played on the top two strings. Be careful, this style of picking can be quite addictive! Free TAB on my website. Watch the video.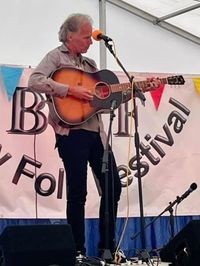 Bury Folk Festival, 26 June 2021
---
SUMMER MUSIC
As we find ways to get back out there a little bit, I'm delighted to be doing a few gigs this Summer. My heartfelt thanks for the venues and volunteers for working so hard to make it possible for this to happen.
July 2021
5th VIRTUAL Glenfarg Folk Club, Kinross, Scotland (Zoom Details Here)
9th Haverhill Arts Centre, Haverhill, Suffolk
14th Baldock Folk Club, Baldock, Hertfordshire (Reservations: 01462 892341)
(Reservations advised as seating is limited due to social distancing requirements.)
16th Birmingham Jazz Festival, Birmingham
17th Songwriter In The Round, Village Hall, Alstonefield, Derbyshire
(with Boo Hewerdine & Findlay Napier)
August 2021
1st VIRTUAL Greenwich Village Folk Festival, New York, NY (details tba)
6th-7th Down Home Festival, Alstonefield, Derbyshire
14th Nettleham Village Hall, Nettleham, Lincoln
21st Concert, Leicestershire (sold out)
22nd Whitstable Sessions, Whitstable, Kent (wth banjo Dan Walsh)
September 2021
3rd Six Bells, Fulbourn, Cambridgeshire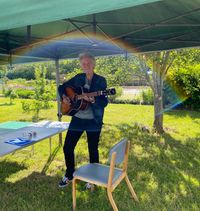 Now this is what I call a Green Room. Here's a photo Jo took of me in the Green Room at the Bury Folk Festival over the weekend. First gig in forever. I was nervous I would forget the words to all my songs. I mostly didn't!
 
---
      Way back when I was a musical babe-in-arms, a few of us hopeful singer-songwriters were asked to spend the weekend playing gigs in and around one of the harbours in Maine USA.
      Down East, they call this stretch of coastline. It's beautiful in so many ways. Endless forests running from central mountains to the edge of a rocky coastline with more harbours, bays and inlets than anywere I've ever been.
      I met the rest of the group, as directed, at the appointed time at the end of the main dock. In front of a backdrop of fishing boats, our host for the weekend was holding court, surrounded by lobster pots, barrels of freshly caught fish, and a crowd of tourists.
      They were hanging onto every word of explanation about his catch, craning forward for a closer look. In his hand he brandished a pocket-knife with the work-worn blade action-ready. It was one of the old school knives with the handle made to look like a deer antler. Or maybe it actually was a bit of deer antler? Before him was a wooden block covered with bits and pieces of cleaned and filleted fish. He was alternating between speaking to the crowd and busying himself with the work at hand, the blade blindingly fast to task.
      Later that night, at the gig, he used the same pocket knife to strip and repair a faulty wire on the PA.
      On Saturday afternoon it cut strips of duct tape to hold the banner draped as the stage backdrop, and then opened a box of t-shirts delivered at the last minute. Toward evening it peeled the top off a tin of dog food, when ring-top broke off. Saturday night it chipped through old paint and pried open a window, allowing a cross breeze to cool the small, over-sold cafe-venue.
      Sunday, after holding court again at the end of the dock, just like we witnessed on Friday, he took a few of us on a boat so we could get a different view of the harbour. We circled around a headland and into a calm bay. He let the boat drift as he adroitly emptied the contents of a hamper - tomatoes, cucumber, a crusty granary loaf and a block of cheese - onto a shelf on the gunwale with his left hand. In his right hand the ever-present pocket knife, poised and ready for action. Sandwich anyone?  
 
---