Jesus came to one of my gigs. It was during his slow season. After Christmas, but before Lent. Not many tourists were around so he didn't have as many shows as usual. Apparently, his performance schedule leading up to Easter included a gruelling ten shows a week. How he managed I don't know.
 

 
He arrived fashionably late - I was well into my third song - and when he entered the venue all eyes turned from me onstage to him coming through the door. I felt the energy in the room shift. It was like that hollowness you feel just before a massive thunderstorm or the smell of the rain before the downpour. The hell with Elvis, this was Jesus.
 

 
I could tell it was him. Taller, by far, than anyone else in the room. Long flowing blond hair and (I discovered later when we spoke) piercing blue eyes. Not at all what I expected, if I'm being honest.
 

 
I played on as best I could. To ignore the fact that I was a bit distracted, maybe even a bit nervous, would be a disservice to myself, the people who booked me, and my audience.
 

 
"We had a bigger crowd for Eric Bibb last month," the promoters told me later, "but Jesus didn't come to his show. You should feel honoured." I did and I was, but I don't know why.
 

 
They say Branson, Missouri is where Nashville went after it died. I don't really know anything about that as I've been to Nashville many times in my own little way and it appears very much alive. But I know what they mean.
 

 
The Nashville of the crystal clear pedal steel, the boom-chick-a strum of the acoustic guitars, and the highest, most lonesomest voice ever sung on god's green earth, well, that one is mostly gone. Or it moved on. Or retired. Or, god forbid, passed into more distant pastures that the rest of us can't find.
 

 
So Branson filled the void of that Nashville with hotels, restaurants and venues. And all up and down 76 Country Music Boulevard the big names do performances all week long. Famously, at the Moon River Cafe you could see Andy Williams. Back in the day, of course. There's also Dolly Parton's Stampede and the Roy Clark Celebrity Theatre. You can also catch Jesus at the Sight And Sound Theatres on Shepherd Of The Hills Expressway. It always sells out so book early.
 

 
But on this Saturday night in the Winter of whatever year that was, Jesus came to me, just across the border in Harrison, Arkansas.
 

 
It was cold for Arkansas. Radio said rain would turn to ice overnight and the roads would be impassable. A fan of mine drove up from Nacogdoches, Texas, some seven hours away. I was - I am - deeply touched anyone would go to that much trouble to see and hear me sing. "You might have difficulty getting out of here in the morning," I said as we spoke at the CD table, "take it easy and give yourself lots of time." Jesus nodded in agreement.
 

 
Did meeting Jesus change me? I don't think so. I mean, he's memorable and all, but it would be a little too 'neat' to say I've changed as a result. Then again, how would I know? Who's to say some of that magic didn't rub off on me? Make me a little more mindful, thoughtful, more present? Difficult to say one way or the other.
 

 
I wanted to say goodbye to Jesus before he left, but he didn't wait around until the end of the show. I tried - I try - not to take it personally. A couple of songs from the end I heard the door go. Even if I hadn't looked for him, I knew he was gone. The atmosphere changed, like after a storm. Like after the rain.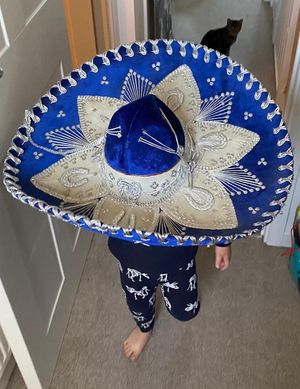 ---
CONCERTS
 
It feels like a blessing to get out there and play music like I've always done. I am ever-mindful of those that put on these events, endeavouring to create safe, workable spaces for music to exist in their local communities. Those people are the stars. 
 
October 2021
 
8th The Blue Boar (MacTheatre Presents!), Maldon, Essex
 
9th Private Event, Derbyshire
 
14th Bullfrog Blues, The Dockyard Club, Southsea, Portsmouth
 
16th St Saviour's Community Centre (Pies Peas And Performance Presents!), Retford, Nottinghamshire
 
22nd Saffron Hall, Saffron Walden, Essex
 
November 2021
 
5th The Institute (Big Wheel Blues Presents!), Laxey, Isle Of Man (Brooks & Aaron Catlow) 
 
13th Harrow Church, Harrow, London (details tab)
 
19th The Back Room, Cottingham, East Yorkshire
 
24th Middle Aston House, Ardley, Bicester, Oxfordshire (To Book)
 
December 2021
 
9th The Lightship, Blyth Harbour, Northumberland
 
10th Roots Music Club, Ukranian Centre, Doncaster South Yorkshire
 
17th The Hawth Theatre, Crawley, West Sussex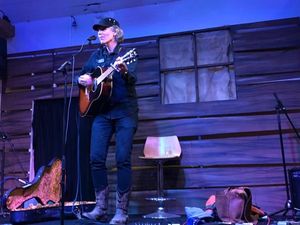 ---
GHOST OWL IN FULL FLIGHT!
 
Aaron Catlow and I are delighted at the response we are getting to Ghost Owl, our recording of guitar and violin duets inspired by, and for, the Barn Owl. It wasn't the recording I expected to make in 2020-2021, but it is like a life-line. We're taking Ghost Owl on the road in 2022 with tunes from the recording plus songs from Work My Claim and new songs from my/our in-the-works recording. Meanwhile, here's a review from RNR, who gave it 4-stars. Plus, a waltz called First Dusk, recorded and filmed in June. Watch it HERE.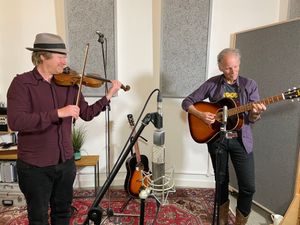 ---
UNFILTERED
 
Here's a close look at an unfiltered version of "What Wondrous Love," a 'shape note' folk hymn from 1811 (ish), using a drop-D tuning to highlight the minor modal mountain sound. Watch it HERE. Free TAB here.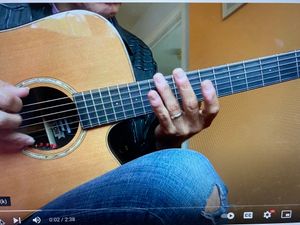 ---
WEBSITE
 
STORE
 
LYRICS CHORDS TAB
 
NEWSLETTER ARCHIVE