AUTUMN SHOWS
 
With thanks to the presenters, venues and audiences for making these live concerts possible. "Each one feels a gift." 
 
October 2021
 
29th Royston Folk Club, Royston, Hertfordshire
 
November 2021
 
5th The Institute (Big Wheel Blues Presents), Laxey, Isle Of Man (Brooks & Aaron Catlow) 
 
13th Harrow Acoustic Evenings, Harrow, London
 
19th The Back Room, Cottingham, East Yorkshire 01482 847007
 
24th Middle Aston House, Ardley, Bicester, Oxfordshire (For Info)
 
26th The Steel Rooms, Brigg, Lincolnshire
 
27th-28th White Horse Guitar Weekend, Swindon, Wiltshire (sold out)
 
December 2021
 
9th The Lightship, Blyth Harbour, Northumberland
 
10th Roots Music Club, Ukranian Centre, Doncaster South Yorkshire
 
17th The Hawth, Crawley, West Sussex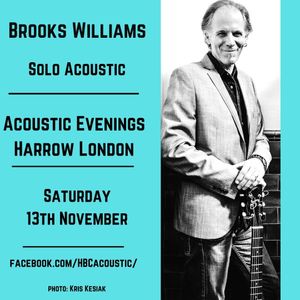 ---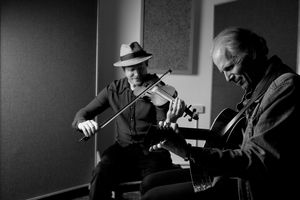 I'm humbled that Ghost Owl continues to garnish favourable comments. This time it's from Spiral Earth. Read their review here. And if you're still looking to add Ghost Owl to your music collection - might be a good soundtrack as winter draws in? - order a CD or download here. Songlines writes: "The marriage of guitar and violin recalls the style of Martin Carthy and Dave Swarbrick and, occasionally, of Django Reinhardt and Stephane Grappelli." Aaron and I are doing our first full show in November and then have a run of dates in 2022. 
---
HOW TO PLAY INLAND SAILOR
 
This 'episode' of 'how to play' is my song Inland Sailor. My latest version combines elements of the original (1994) as well as elements from how it has evolved in my concerts over the years. Included in this video is a Celtic-sounding fiddle riff as well as a solo using triads moving down the fretboard. Oh, and some back-beat chug-chugga. Have a look here.
 


---
GUITAR & BANJO? COMING IN 2022!
 
Virtuoso banjoist Dan Walsh and I have a cunning plan to team up for some guitar-banjo/two-singers shows in 2022. Dates are being added to the diary so stay-tuned. Read a description of what we're hoping to do here.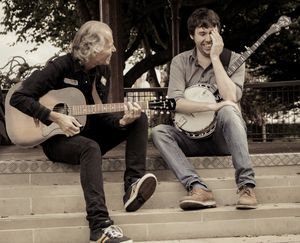 ---
WEBSITE
 
STORE
 
FREE LYRICS CHORDS MUSIC TAB