Monday, January 25th 2021 8pm (New York) / 1am (London)

My friends at WUMB-FM (Boston) and Summer Acoustic Music Week (SAMW) have invited me to be a part of their virtual concert series - until we can get back out there! - and that is happening tonight at 8pm (New York time). The concert will be about 45-60 minutes long. SAMW's Faculty Concerts are free to attend; there will be a "tip jar" link available. To register for this concert, click here.
Any last minute requests?
---
VINYL
Coming mid-April 2021
I've found some old tapes from the recording session that became my 1995 album Knife Edge. The old reel-to-reel tapes sound so great they begged me to be put on vinyl. So I am bootlegging myself. It's called Grant Avenue Tapes Vol. 1 (there are too many songs for a single vinyl 12-inch!). It will be out in mid-April. Limited edition (only 250 copies). Signed and numbered. Reserve yours today by clicking on the photo of the cover (below).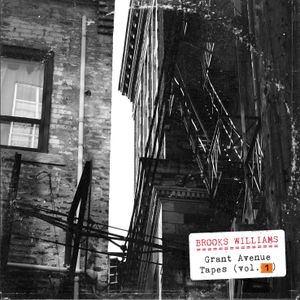 WINTER MOON (2021 Version)
Coming Friday, January 29th! A download (DL) only single called Winter Moon, a traditional sounding acoustic song about the winter moon and how, according to lore, the ring around the moon, known as a 'moon ring' or 'winter halo,' means snow is coming. This new 2021 version features the amzing Aaron Catlow on fiddle and the fabulous Lukas Drinkwater on double bass. I'm playing acoustic guitar and singing. Visit my Bandcamp page by clicking on the photo below.