UP-CLOSE GUITAR
 
Here's an Up-Close look at the guitar solo to my song, Going Away. I played it 3-times through....with a little improv along the way! G-shapes, Capo 3, key of B-flat. The key of the gods and goddesses of roots music. Hmm, hmm good! TAB for the basic solo is available here.
 


---
WINTER GIGS 2022
 
Stepping out into the longer winter light with a solo gig and then a short run of shows with fiddler Aaron Catlow. We'll do tunes from Ghost Owl (and have film footage at select gigs!) and sing from our upcoming record of songs. Oh, and there's a weekend guitar workshop in there too.
 

 
January
 
26th Irvine Folk Club, Irvine, North Ayrshire Scotland (Brooks solo!)
 

 
February
 
2nd Grateful Fred's, Southport, Mersyside (Brooks & Aaron Catlow)
 
3rd Black Swan Folk Club, York, North Yorkshire (Brooks & Aaron Catlow)
 
5th Thimblemill Library, Smethwick, West Midlands (Brooks & Aaron Catlow)
 
6th Chapel Arts Centre, Bath, Somerset (Brooks & Aaron Catlow)
 
19th - 20th Feb Guitar Workshop, The Blue Boar, Maldon, Essex (INFO)
 
26th RAFA Club, Cleethorpes, North East Lincolnshire (INFO) (Brooks & Aaron Catlow)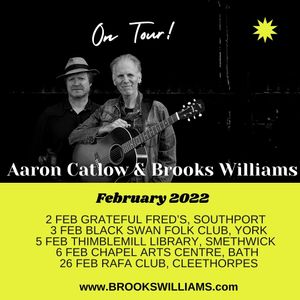 ---
CHURCH STREET BLUES
 
Dan Walsh and I at Saltwell Studio with Chris Pepper and Ecki preparing for our gigs. I'm looking forward to doing shows together! Watch the video.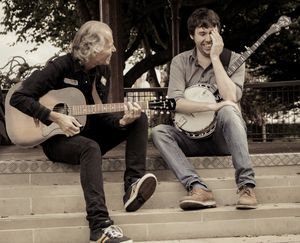 ---
WINTER MOON
 
The lingering beauty of this past week's full moon - the Wolf Moon - put me in mind of my old song Winter Moon. This newly recorded version is all acoustic....guitar, fiddle and double bass...my favourite sound. That's Aaron Catlow on fiddle - who I am delighted to be gigging with in February - and Lukas Drinkwater on double bass. There's a download link at the bottom of this email which will magically take you to the free mp3.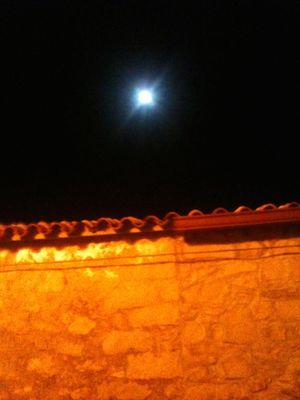 ---
WEBSITE OVERHAUL
 
Over the dark January days my staff (me!) have been over-hauling the website. Every page has had a bit of a brush-up but the biggest redesign is the STORE, the NEWSLETTER ARCHIVE, and the LYRICS CHORDS TAB pages. No one got hurt and nothing important got lost in the process. I'd say that's a result!
 
 
---