---
RICOCHET IN TIME
 
OCTOBER'S FREE DOWNLOAD
 
This month's free download is my arrangement of Shawn Colvin's Ricochet In Time. It's a part of my life's soundtrack from back in the days when I was just beginning to tour. In my post-Covid fog I have employed an incessant backbeat and an obscure open tuning. I recorded it late at night at home. The free mp3 is somehow magically attached to this email. As this is only the 2nd time I have done this, please let me know if you don't get one. I will have my staff (me!) get on it straight away.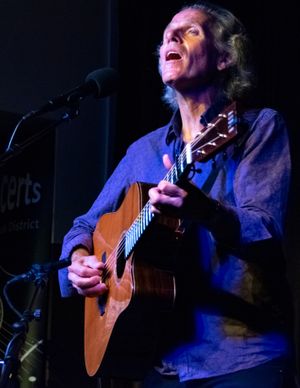 ---
GHOST OWL FINDING LOTS OF NEW LISTENERS!
 
I'm delighted to report that Ghost Owl continues to receive positive reviews in the press (both online and in hard copy) as well as folk and acoustic roots radio airplay. Aaron Catlow and I are blown away by the response we are looking into booking more duo shows for 2022 (in and around Aaron's busy touring schedule). Although Ghost Owl is an all-instrumental recording of fiddle/guitar duets, our shows are a mix of singing and playing. You get a bit of both. Have a look at our booking page if you want to read more, including all the reviews. Thank you to everyone for ordering the CD from my website and downloading it from your favourite DL site. If you don't have a copy and want one, order your own Ghost Owl CD here! To read more about it/us, have at our Brooks Williams & Aaron Catlow page.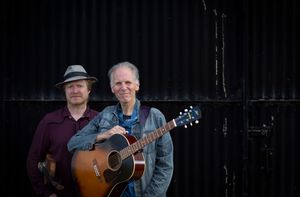 ---
CONCERTS 2021
 
October
 
14th Bullfrog Blues, The Dockyard Club, Southsea, Portsmouth
 
16th St Saviour's Community Centre, Retford, Nottinghamshire
 
22nd Saffron Hall, Saffron Walden, Essex
 
November
 
5th The Institute (Big Wheel Blues Presents), Laxey, Isle Of Man (Brooks & Aaron Catlow!) 
 
13th Harrow Baptist Church Acoustic Evenings, Harrow, London
 
19th The Back Room, Cottingham, East Yorkshire
 
24th Middle Aston House, Ardley, Bicester, Oxfordshire (Reservations)
 
26th The Steel Rooms, Brigg, Lincolnshire
 
27th-28th Guitar Workshop, Swindon, Wiltshire (sold out!)
 
December
 
1st Private Event
 
9th The Lightship, Blyth Harbour, Northumberland
 
10th Roots Music Club, Ukranian Centre, Doncaster South Yorkshire
 
17th The Hawth, Crawley, West Sussex
 
My heartfelt thanks to all the venues, volunteers & presenters who are putting on shows again and working hard to make the spaces safe for everyone who attends. And big love to you all for coming out to the gigs. I very much appreciate it. And it's good to see you all again!
---
HOW TO PLAY LATEST & NEWEST!
 
Here's a look at How To Play the A-minor riff to my song Here Comes The Blues. The riff is in 3rds and fits in between the chord changes. Plus there's a nifty bluesy E7 and a couple of bass runs. Fancy a go? Have a look here!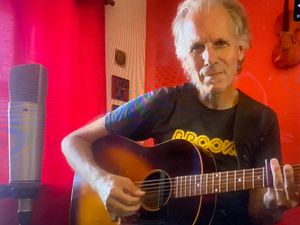 ---
WEBSITE
 
STORE
 
FREE MUSIC, LYRICS, TAB