First Ghost Owl Video Launches!
From the new album with Aaron Catlow it's the first track. Ghost Owl. Out 3rd September 2021. Audio by Chris Pepper at Saltwell Studio. Owl film by Simon Hurwitz. Video by Ecki. This recording project brought a lot of light to me in the making of it. It is always a helluva lot of fun making music with Aaron. And to learn about one of nature's more beautiful and mysterious creatures has been an inspiration. Watch our video here.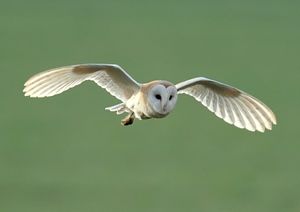 ---
'HOW TO PLAY' FRANK DELANDRY
The latest in my 'how to play' series. Frank Delandry is a song about a mysterious New Orleans guitarist. My guitar is in open-D tuning but the song is in the key of G, which is fun...and a bit different! There's also a D-major climb from the open strings to the 12th fret. Watch it here.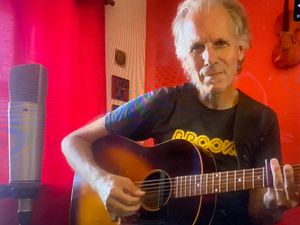 ---
CONCERTS ON THE NEAR (ish) HORIZON
August
13th Blues Down Festival, Bridport, West Dorset (DT2 9EP)
14th Nettleham Live, Village Hall, Nettleham, Lincoln
21st (aft) Guitar Workshop, Leicestershire (sold out)
21st (eve) Concert, Leicestershire (sold out)
22nd Whitstable Sessions, Whitstable, Kent (with Banjo Dan Walsh)
September
3rd Fulbourn Arts Presents, The Six Bells, Fulbourn, Cambridgeshire
17th Salt Work Sessions, Northwich, Cheshire (with Rab Noakes)
18th AVH Concerts, Alstonefield, Staffordshire UK (with Rab Noakes)
24th The Steel Rooms, Brigg, Lincolnshire
October
7th Bullfrog Blues, Southsea, Portsmouth
9th Private Party, Derbyshire
22nd (tbc) Saffron Hall, Saffron Walden, Essex
November
24th Middle Aston House, Ardley, Bicester, Oxfordshire
December
9th The Lightship, Blyth Harbour, Northumberland
10th Roots Music Club, Doncaster South Yorkshire
17th The Hawth, Crawley, West Sussex
 
---
      Yesterday morning the BBC aired a segment about someone who has a piece of Nina Simone's used chewing gum from one of her last gigs. (Weird, I know. I hope you're not eating your breakfast as you read this.) It reminded me of a another - what shall we call it? - chewing gum incident involving a musician.
      It is not uncommon for fans of a particular music or musician to want a little souvenir from the gig they have just attended. In my world, it's mostly broken strings you've changed onstage, a guitar pick, or a setlist. But one night it was chewing gum. Though not mine.
      Leo Kottke and I were playing the Middle East in Cambridge, Massachusetts USA. Perhaps you remember me writing about this gig in a previous missive? The one where the sound and light crew, while Leo and I were out having dinner, took to our dressing room to smoke spliffs before the show. We returned to find our Green Room all hazy jane. I got light-headed just breathing normally.
      Anyway, that's the gig I'm remembering. In the course of the show both Leo and I broke guitar strings. I dropped a guitar pick. I had a setlist on the floor by my feet.
      What makes this gig come to mind after hearing the BBC's Nina Simone chewing gum story is Leo's quandry about what to do with his chewing gum. The piece he forgot he was chewing when he came onstage for his opening song. He visibly struggled with knowing where to dispose of it and apologised profusely to the audience for dithering about it.
      Just then he spotted my setlist fon the floor by his feet. He expertly spit-tued that unwanted piece of chewing gum to the middle of the paper and proceded with his show.
      After the final encore, we were both onstage packing up our guitars and having brief conversations with people at the foot of the stage. When I say we, of course I mean Leo. Anyway, while this was happening, fans were asking for the broken guitar strings and the battered guitar pick (it was mine, not Leo's, but they didn't know that). Lastly, one fan came up and asked for my setlist. I puffed out my chest with pride.
     That is, until I saw what followed. The fan plucked Leo's used chewing gum off the setlist, put it in her handbag and simultaneously crumpled my setlist into a ball and threw it on the floor. Leo and I looked at each other and shook our heads in disbelief.
      Were I ever to get to see Leo again, and were he to remember the chewing gum incident, I shall tell him about the Nina Simone story. He'll think I'm making it up.
---
WEBSITE
STORE
FREE LYRICS AND CHORDS
NEWSLETTER ARCHIVE: BACK ISSUES