UK Livestream
Live From CAST Theatre
4th March 2021
7:30-8:30pm (London-time)
It has been nearly a year since I've sung on a stage with sound and lights, so I'm a little nervous and a lot excited to be on-stage this week with a tech-crew running sound and lights (and the 4 cameras). To remind myself how it all works, I set up a little performance space in the spare room, complete with a small PA, and have been rehearsing the show I hope to play for you. It took me at least 20-minutes just to remember how to plug everything in! I will be debuting a few new songs as well. Please consider joining me if you are able. The theatre is charging a small fee (£10, which is about $15 these days) to cover their costs and to pay for my travel. Anything extra goes to them, as I understand it. I hope you can join me if you're able.
More Information Here.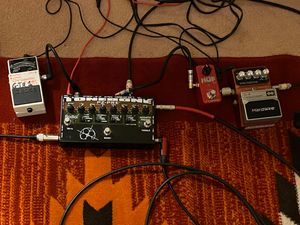 ---
*Vinyl* Grant Ave Tapes  *Vinyl*
Coming April 15th!
My first vinyl, a bootleg of some of the songs from the Knife Edge sessions from 1995, is coming April 15th in all its analog-acoustic-vintage glory. Even on my little cheap-o cheap-o HiFi the test pressing sounds out-of-this-world. Limited edition - only 250 copies - signed, sealed, delivered.
Advance orders being taken now here.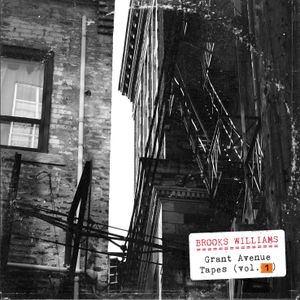 An Anniversary - Of A Sorts
We're approaching 1-year since the world got turned on its head. This morning I am remembering, with buckets of gratitude, the support you have shown me over the past 12 months. Thank you for your messages, your calls, and your responses to what I'm doing. I hope there are people in your day-to-day who offer your work/future/mental & emotional health the same support you have shown me. Meanwhile, we keep on keepin' on.