MAYBE? PERHAPS? HOPE SPRINGS...

June
26th Bury St Edmunds Folk Festival, Bury St Edmunds, Suffolk UK

July
9th Haverhill Arts Centre, Haverhill, Suffolk
14th Baldock Folk Club, Baldock, Hertfordshire
17th Songwriter-In-The-Round, Alstonefield, Derbyshire (w Findlay Napier & Boo Hewerdine)
19th Ellis Theatre, Marlborough, Wiltshire

August
6th/7th Down Home Festival, Alstonefield, Derbyshire
14th Nettleham Village Hall, Nettleham, Lincoln
22nd Whitstable Sessions, Whitstable, Kent (w Dan Walsh on banjo)

---
WANDERER'S SONG
Wanderer's Song, from the Grant Avenue 12-inch LP (have you ordered your copy of this limited edition vinyl from the store yet?), is the latest song in the How To Play series on YouTube. Have a look here! It's really quite easy - only 4 chords! - but those 4 chords sound extra exotic because of the cool C-ish tuning. Watch it here.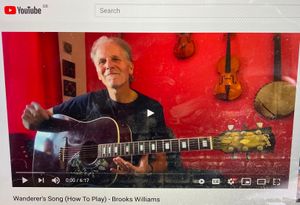 ---
I WASN'T EXPECTING THAT!
Last year I was approached about writing and recording instrumental music for some short films of Barn Owls. I was expecting to work on two singer-songwriter projects during that time, but with concerts on hold for the foreseeable future, that wasn't happening so I agreed. My dance card, so to speak, was completely open. That openness sometimes felt like solitude, and that solitude often tipped into something more like emptiness. Like so many of us, to fill that emptiness, I found solace in the natural world just beyond my doorstep. Jo and I discovered footpaths and fields we never knew existed. We went out nearly every day. So I guess I was primed to turn my attention to something so completely centered around the natural world. What I didn't expect was to get so thoroughly engrossed in, and inspired by, the barn owl. A few pieces turned into a whole album. Guitar noodlings became duets with violinist Aaron Catlow. The result is Ghost Owl. I'm very proud of our work, complete with stunning photos by Simon Hurwitz. Part homage. Part celebration. Part muscial elegy. CDs coming 3rd September 2021.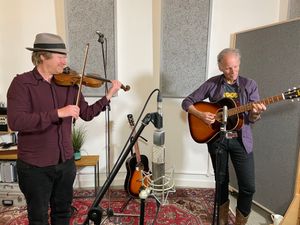 ---