...You Gotta Answer The Door

2021 came a-knockin' as we were sitting around the electric heater listening to country music and tellin' tales, as you do. Johnny Cash is 'hearing that train a-coming,' which inspires Mrs W to remember a gig in Ireland from days of yore. The audience on that rainy November night, she remembers, is enthusiastic and making yours truly feel very welcome. My eyes go misty as I remember the good ol' days...

One audience member, she continues, is especially enthusiastic. Obviously fueled by a snoot-full of the bar's finest, she's shouting affirmation, clapping (in and out of time), singing along (even when she doesn't know the song), and dancing next to the table where Mrs W is sitting.

Mrs W: You seem to be enjoying yourself. Are you familiar with Brooks' music?

Enthusiastic Audience Member (aka EAM): No, never heard of him, but I haven't been to a gig in ages.

Mrs W: Oh? Is that because they don't have a lot gigs around here?

EAM: No, I've just got out of prison.
We raise a glass to 2021 and look forward to brighter days to come. Today was a minute lighter than yesterday. We're heading in the right direction.
---
VINYL
Grant Avenue Tapes (Vol. 1)
Coming mid-April 2021
I was able to track down some old analog recordings and have decided to bootleg myself on vinyl. This will be the first time my music has ever been on vinyl. I'm doing a limited edition run, 250 copies only, and will sign and number each one. These songs were recorded in 1995 at Grant Avenue Studio in Hamilton, Ontario Canada (the Knife Edge era for those that know that recording) onto 2-inch reel-to-reel tape through classic analog compressors, mics and reverbs. The sound is out-of-this world. The album is at the plant in Europe and is due around mid-April, such is the demand for vinyl! If you would like to reserve your copy in advance, then click on the photo to go to the pre-order.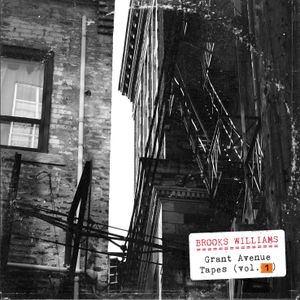 DONATION TO M.I.N.D.
Thank you for helping me raise money for the UK mental health charity M.I.N.D. by downloading my 2020 single, Christmas Blues. I made a donation to the charity on December 28th. Thank you for helping me support this very important cause!