Something A Little Different - For A Change!
Live From CAST
4th March 2021
7:30-8:30pm (London-time)
I'll be doing a livestream on a stage.
With a tech crew and all.
Sound.
Lights.
Not in my little red studio in my house.
In a theatre.
I'll have to drive there.
The theatre is selling tickets.
Now that's something different.
I'm dizzy with delight.
And curious as hell if I'll remember how to do it.
Please tune-in to find out!
(Click poster for theatre link)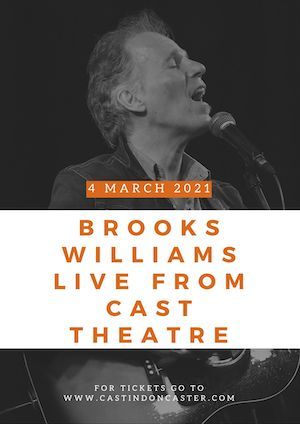 ---
Farewell To The Gold
Download Available!
My collaboration with Findlay Napier, Boo Hewerdine & Kris Drever is available for download! We're getting some lovely airplay around the UK this month for our take on the folk classic, Farewell To The Gold, written by Paul Metsers. I learned this song from the wonderful Nic Jones album, Penguin Eggs, that so many of us know and love. You can get your very own download of our version here.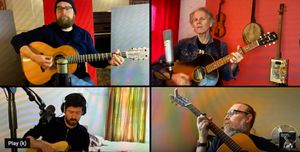 Water Song
A patron asked if I'd write out Water Song, a guitar instrumental in open-G tuning, that many of you know from my recordings or from YouTube. As I was putting the finishing touches on it the other day, it ocurred to me that throughout lockdown I have been transcribing quite a few of my songs. They're free from my website. If you'd like a pdf of Water Song, let me know.